Work for Napier
Talent creates its own vacancy. We'll always listen to engineers with a flair for communication, creatives bursting with sharp ideas, or advertising and direct mail gurus ready to swap stress in the City for chilling out in Chichester.
Experienced or just committed to learning, if you have the talent, we'll create the vacancy. Interested? Send us your details.
Why Work for Napier?
The Napier team are great at helping and supporting one another. Working in an open plan office environment also makes it easy to get to know your colleagues.
Challenges and curved balls can take you out your comfort zone but give you a real sense of achievement on completing these tasks. Rarely is one day the same as the last. So, if you like variety and thrive on pace, this is the place for you.
Great work is rewarded with competitive salaries and regular bonuses, along with ad hoc "treats" throughout the year.
And, where else can you work with a bunch of loveable gnomes? You need to come and join the team to learn more… 😊
What's it Like to Work at Napier?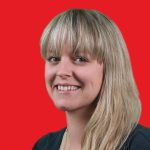 "Napier is a rewarding place to work. No day is the same as the next, with a new challenge around every corner, you never finish your working day feeling bored!" Freya Ward, Account Manager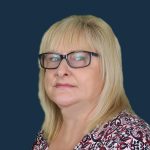 "Napier provides a fantastic working environment, both friendly and creative. Napier Clients are varied and exciting, we all go the extra mile to ensure a great team spirit by working side by side." Tracey Freshwater, Media Monitoring Specialist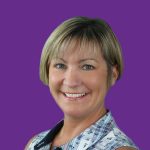 "Napier is a lovely place to work, the open plan office offers a friendly and relaxed environment to work in and everyone is appreciated for their commitment and contribution. All the Directors offer an 'open door' policy and are always happy to listen and help. Everyone goes that extra mile to help one another and my work colleagues have become firm friends over the four years I have worked here. I would not hesitate to recommend working for Napier." Clare Nicolson, PR Coordinator & Administrator
Internships
Napier offers interships to both students and graduates to help you build your knowledge and experience, as well as a portfolio of achievements. We value the contribution that interns make to the company, and pay all of them. For more information, send us an email.
Napier follows the PRCA Intern Guidelines.
Looking for the Right People
Napier does not discriminate in any way: we just look for the best people to fill each and every role. Whatever your gender, race or background, if you're the right candidate for Napier, we want to hear from you.
Application Process
To apply for any job, please send a CV to [email protected]. If we like what we see, we'll probably want to talk to you on the phone, before inviting you in for a face-to-face interview. Depending upon the position, you might also get asked back for a second or even third interview, because we really care about hiring the right people.