How to Look the Ultimate Professional on Zoom and Teams
This page holds resources for our webinar where we shared tips and tricks to being the ultimate professional on zoom and teams. The webinar answered the following questions:
Why good quality sound and video is vital
How small background changes make a big impact
Tips on how to have the optimal set up for online meetings
Easy ways to make your calls look like a professional video production
View Our Webinars
If you missed the live webinar, you can watch it on demand. Register for the on-demand version by clicking the button below.
View On-Demand Webinar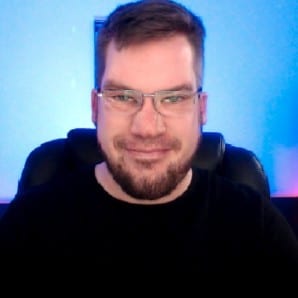 Luke is a Zoom setup coach, who helps clients become the ultimate professional in video meetings. Luke also designs and develops eLearning courses, and has delivered such training for companies such as KPMG.
Contact Luke on LinkedIn
Low Budget
Luke's low-budget setup comprises:
Ring light
Wireless ear buds
Medium Budget
Luke's medium-budget setup comprises:
Headset
Webcam
Lights
Tripod and mount
Higher Budget
Luke's higher-budget setup comprises:
Light
Tripod
Webcam
USB microphone