Mike Maynard – Managing Director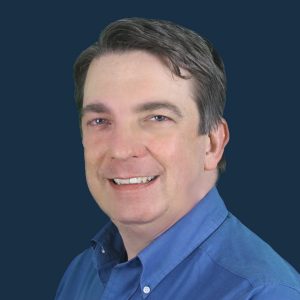 Mike is a self-confessed geek who loves talking about technology. He believes that combining the measurement, accountability and innovation that he learnt as an engineer with a passion for communicating ensures Napier delivers great campaigns and tangible return on investment.
Mike began his career as an electronics design engineer, working for companies ranging from GEC-Marconi to DDA, developing products from complex radar systems to Kim Wilde's mixing desk. Mike later joined IDT Inc, an American semiconductor company, making his move into marketing when he switched from European Applications Manager to European Marketing Manager.
In 2001 Mike acquired Napier with Suzy Kenyon. Since that time he has directed major PR and marketing programmes for a wide range of technology clients. He is actively involved in developing the PR and marketing industries, and is Chair of the PRCA B2B Group, and lectures in PR at Southampton Solent University. Mike offers a unique blend of technical and marketing expertise, and was awarded a Masters Degree in Electronic and Electrical Engineering from the University of Surrey and an MBA from Kingston University.