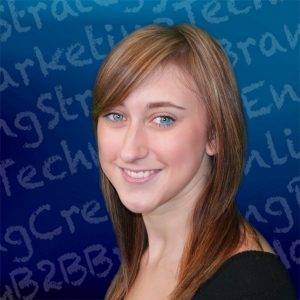 Student Intern, Jess Baker joins Napier's growing marketing department after a successful internship during her final year at University. Jess will help deliver PR campaigns as well as developing and managing email marketing campaigns for clients across Europe.
Napier were one of the first agencies to publically support PRCA's campaign for paid internships. "High-quality paid internships are a key part of our strategy to attract the best marketing talent to Napier," commented Mike Maynard, Managing Director of Napier. "Jess' skills and enthusiasm really grabbed our attention during her internship, and we are excited to have her join the Napier team permanently."
Jess began her full time position upon completion of her BA Hons in Events Management, and hopes to be graduating with first class honours later this year. "I was thrilled to be offered a permanent job at Napier," said Jess. "During the internship I realised how much I wanted a career in PR and marketing, and I'm thrilled to be joining the Napier team."
Napier's intern scheme is based upon industry best practice, aiming to give future PR professionals the 'on the job' experience needed to understand and maximize their skills in the PR industry, whilst providing training to a professional standard.