Marcus Plantenberg has joined Power Systems Design (PSD) as Sales Director for Germany, Austria, and Switzerland (DACH). this is a positive move, strengthening the title's European presence although editorial control remains in the USA. Marcus is an experienced media representative, adding PSD to the other publications he represents, including SupplyFrame and the design publications of Advantage Business Media. Previously Marcus represented EPN & EDN Europe for Reed Business.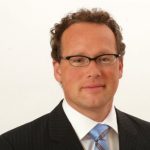 "Appointing Marcus to work with us in the crucial DACH-Region significantly enhances PSD's foothold in Europe, and underscores our dedication to this important marketplace" Julia Stocks, publisher of PSD to me. "This move continues to demonstrate our intent to serve Europe as an important part of the worldwide engineering community, adding to our assets in China and the USA to provide the international community with a worldwide design engineering presence."
It's good to see PSD putting more focus on Europe, and I expect that this move will result in an increase in their revenue from the important DACH region.