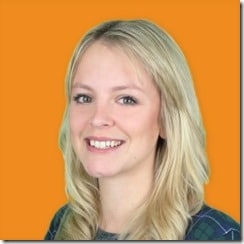 As my apprenticeship comes to an end, I find myself reflecting on the last year and just how far I have come.
It is crazy to think that this time last year I was wondering how I was going to get my foot in the door in PR and marketing. I now have a job that I love, and will be finishing my apprenticeship with a qualification under my belt, and a career in an industry that I know I belong in.
I have been so fortunate to have learnt so much in my apprenticeship at Napier, I class my experience as more than just a route to work; the experience, skills and support that I have been provided with has allowed me to flourish in my career and establish myself as a valuable employee here at Napier.
The apprenticeship has made me set new aspirations for my career. I've already accepted an offer for a permanent role ay Napier and have been accepted on a level 4 Certificate in Professional Marketing course to start in September. I'm also the pioneer for a successful apprenticeship programme at Napier – they are already recruiting a third apprentice.
I have had the opportunity to work with so many different clients on various campaigns, from analysing competitors coverage and producing weekly media monitoring reports; attending networking events; managing press briefing calls and tours; creating HTML emailers and newsletters; running the ad production for several clients and pitching articles to influential journalists – to name a few of my favourite tasks. This has given me real insight into the world of PR and marketing.
I am excited to start my next chapter at Napier and the responsibility and challenges that will come with it. I'm also looking forward to gaining knowledge and skills to succeed and progress with my career in marketing.
I never thought I would get so far in just one year, I owe it all to my apprenticeship!
Freya