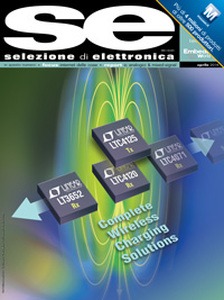 Starting with the June issue, readers of Italian title SELEZIONE DI ELETTRONICA will get a little more for their subscriptions, as the magazine will change format and layout to be 230 x 285 mm. The publishers promise that this slightly bigger format will allow advertisers to present their products in "an even more suggestive format" – something we're looking forward to seeing.
Other specifications for the title will remain unchanged, including 5 mm bleed and files to be submitted as 300 dpi resolution PDFs.
More information about the title can be found on the elettronicanews.it website.