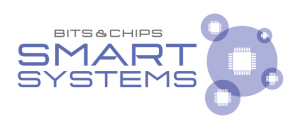 Techwatch are hosting one of the biggest High Tech events held in the Netherlands, the Bits and Chips Smart Systems event on 28th September 2016. This high tech event is being held at Hertogenbosch, and Techwatch has guaranteed a thrilling exhibition surrounding amazing new Dutch high tech, and the opportunity to attend exciting conferences surrounding 'The Internet of Services', 'Printed Electronics Autonomous Driving' and 'From make to start-up'. With many experts traveling far and wide for this event suggests this event in previous years was a huge success.
Bits and Chips are the leading new and opinion magazine for high tech industry owned by Techwatch, with their main focus in the new items on the influence of technology. Bits and Chips magazine has a great reputation within the high tech industry in Belgium and Netherlands, presenting them as a reliable and exceptional source to help provide information for this event.
Bits and Chips Smart System event, is an easy place for experts in the industry including researchers, designers and engineers to meet, share their knowledge and expertise with each other.  This amazing event allows experts of all fields within the high tech industry to contribute and help each other with their knowledge, whilst also establishing and reinforcing their tactical partnerships with each other.