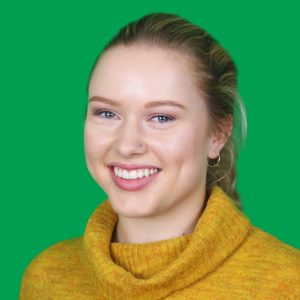 Throughout my years at secondary school, I was lead to believe university was the only way to get a job in today's society; apprenticeships weren't really considered as beneficial as a university degree. I had never considered doing an apprenticeship as an alternative to university up until a few months ago, but apprenticeships are becoming more and more popular as people realise that there can't be a one-size-fits-all approach to education.
I first found out about Napier's apprenticeship scheme through Chichester college, and once I had an initial meeting with them they were confident I would be suitable for Napier. The interview with Napier was a difficult one, Mike asked me questions he knew I wouldn't know the answer to, a series of questions about airport conveyor belts and chocolates bars would not determine my existing knowledge of the subjects, but how good I am at problem solving.
After a challenging interview with Mike, I was delighted to start a new adventure into the world of Marketing and PR. Coming straight from Sixth form after completing A-Levels in English Language, Art, and Photography, to an apprenticeship in Digital Marketing was an exciting venture I was ready to take on.
Since joining the Napier team, everyone has been so supportive and welcoming, that I hardly feel new at all! People are teaching me new things every day, I have learnt how to monitor the different Social media platforms on Hubspot, along with getting the Press kits ready for the trade show electronica in Germany. I look forward to learning about coding, getting more involved, and working with the team for clients in the new year.
My ultimate goal was to be working at the leading edge of digital marketing and media, and representing an organization I can be really proud of. I am confident that this apprenticeship will provide me with an excellent foundation to start my career.