People often ask me how my workload at Napier affects my apprenticeship coursework, and I must say that managing college vs. Napier work hasn't been an issue for me. This is because everything that I have learnt in college has been transferable to my work at Napier, in one way or another. Similarly, my work at Napier aids my college course, and a lot of my coursework portfolio has been made up of campaigns that I have been involved in at Napier.
I have found it really interesting to use client campaigns in my course work, as it gave me time to look into the objectives, target audiences and why we do what we do. It also meant that I was analysing campaigns with the client's goal in mind, documenting my results and putting the academic learning from college into a real-life situation.
The structure of the digital marketing level 3 apprenticeship has been one that I have found to be truly helpful, and I think the main reason for this because of how relatable it is to my job. I found that the topics I was learning about in college would make much more sense after seeing it being put into place in a real-life example.
The course itself is made up of coursework (your portfolio) and the rest is exam based. I found that when it wasn't busy at work it'd give me time to work on my portfolio for college. There are lots of units that you get to pick from, this is good because it gives you the option to select units that are particularly relevant to your workplace, or a unit that you wish to develop skills in.
Course teachers and tutors at Chichester college have been really helpful throughout the course; they have been the main point of contact for any questions or queries that I have had. It's also been good to have the Wednesday sessions because you meet others that are on your course, and I liked finding out how our placements and work varies. The college was excellent at providing the right training resources I needed to complete my coursework and prepare for exams.
I'm looking forward to when I start attending my next course in April, the Chartered Institute of Marketing (CIM) Level 4. This course will help me to have a better understanding of the global marketing landscape, so that I can progress my career in marketing.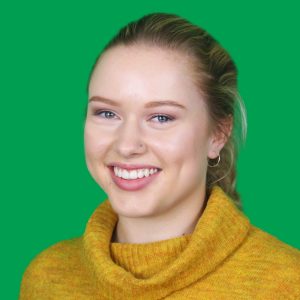 You can read more on Emily's blogs here
Why not read some of our other blogs that have been in support of National Apprenticeship Week?
From Apprentice to Marketing Specialist – Taylor's Journey
Q & A: We ask the employer, Why did you decide to take on Apprentices?