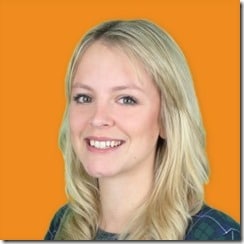 Where have the last 3 months gone? Coming from a consumer background with very little knowledge of B2B marketing has been a challenge. My everyday tasks used to be running weekly competitions via social media, focusing on rebooks and analysing client retention, now I am happily talking about 8-bit, 16-bit and 32-bit microcontrollers!
From my very first day, both the Napier team and their clients have been so welcoming, encouraging and supportive. Being their first ever marketing apprentice, the company is learning with me, and as I settle into my role here I am slowly becoming more and more involved with live projects – which feels great!
Napier have created a great platform for me to learn and gain a better understanding of the B2B world first hand.
Alongside perfecting the tea round for the office (my colleagues have very fussy requests – half a half spoon sugar, stir it twice!), a large proportion of my time has been focused on lead generation. After some initial analysis from Mike, the Managing Director, to identify the markets in which our client were already successful, I was challenged to find similar companies within these markets and identify relevant contacts within them.
I used various tools to source new leads for our client. As well as exhibitor lists from trade shows, search engines and LinkedIn, I was also able to access some proprietary database through Napier's subscriptions. After compiling a list of over 100 companies, I conducted more meticulous research into individual employees for each organization using these databases; as well as cold-calling business' to verify contacts and ensure that he/she was still employed, held the required job title and matched the criteria.
Lead generation can be challenging, and sometimes unrewarding but perseverance, patience and enthusiasm are key to produce a successful and potentially business changing result.
After the success of my lead generation project I cannot wait to get my teeth stuck into my next task. I'm certainly busy in my new role and loving the variety of work I'm doing.
Thankfully, my apprenticeship with Napier hasn't all been about making tea & coffee!