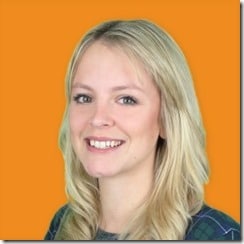 Great news at Napier! Following a successful apprenticeship, Freya Ward has been promoted to marketing specialist, and has joined the team on a permanent basis.
Since starting Napier's apprenticeship programme in July 2014, Freya has brought bags of enthusiasm and fresh new ideas to the team, and has gained practical industry experience whilst working towards a level 2 NVQ certificate in Marketing at Chichester College. Following the successful completion of this certificate, she is currently undertaking a CIM L4 Certificate in Professional Marketing.
Freya will continue to support the team in a variety of areas, including email marketing, ad production management, media buying and video editing.