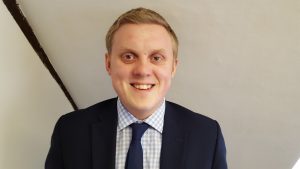 Alistair Winning, Editor at EPD&T and PBSI has been joined by Alistair Hookway who takes on the role of assistant editor.
Alistair Hookway is new to the industry as a recent graduate from the University of Southampton and has a very keen interest in technology which signals that his arrival at these publications will only seek to add to his enthusiasm, especially under the wing of Alistair Winning.
Hookway's predecessor, Paige West (Now Editor at DP&A) found her feet in the industry with EDP&T and PBSI so Alistair has a bright future ahead of him.
Best of Luck in your first editorial role Alistair, we look forward to working with you soon.