Following on from my earlier post "One step forward to the NEW EU-US Privacy Shield agreement" I wanted to provide an update on the state of progress on agreeing the original 2000 Data Protection Safe Harbour Agreement.
Over the weekend, the European Data Protection Supervisor (EDPS) make it clear the EU-US Privacy Shield had to undergo "significant improvement" before being in a position to be adopted. Designed to replace the existing Safe Harbour agreement that was declared invalid back in October 2015, the new pact was supposed to be ratified in June, which doesn't look like it's going to happen in time.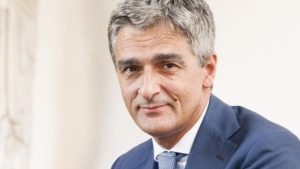 "I appreciate the efforts made to develop a solution to replace Safe Harbour but the Privacy Shield as it stands is not robust enough to withstand future legal scrutiny," wrote the EDPS Giovanni Buttarelli.
While Snr Butarelli's statement doesn't meant the pact will be scrapped and we have to go back to the drawing board, his comments reflect the concerns expressed by the European Privacy regulators & Article 29 committee. The EU's main concerns are centred around the possibility of "massive and indiscriminate bulk collection of its citizen information" by US authorities and the need to provide adequate oversight, transparency, redress and data protection rights.
Ah well Rome wasn't built in a day!