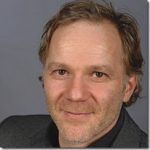 Congratulations to Eugen Albisser, the new editor-in-chief at Aktuelle Technik, and Mirek Spicar as the new editor.
Eugen was previously editor- in- chief at the magazine 'Technica' for several years, whilst Mirek previously worked in the automaton field as an engineer, occasionally editing news and stories for Aktuelle Technik.
We wish them both the best of luck in their new roles.