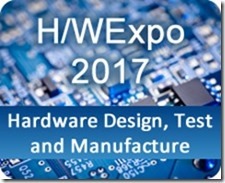 The UK'S Device Developer's Conference will take place at Cambourne on the 26th and 27th April 2017, with the main focus on embedded systems and realtime software.
The shows throughout this event include H/WExpo 2017 – Hardware Developers' Conference, An Informative and Productive Event for Engineers Seeking New Solutions, Workshop Software Debugging for Automotive Developers and New BioMon Sensor IC Detects Heart Rate and Pulse Oximetry Presentation.
All shows are co-located and provide an excellent forum for exploring new development technologies, and meeting industry experts who can provide solutions to current design challenges.