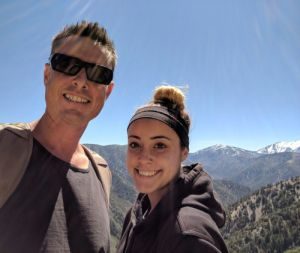 Since we lasted blogged about PowerPulse, in our post  Darnell Group expands social media presence on LinkedIn, we have been contacted by Paul Shepard, son of Jeff Shepard, who informed us that in 2016 he purchased the publication PowerPulse from Jeff and Traci.
Paul kindly informed us that PowerPulse is no longer being published by Darnell Group, but by Opportunity Media, and he offered us some further information about PowerPulse's website redevelopment.
We decided to ask Paul if he would be willing to participate in an interview with us, so we could learn about this new transition in more depth, and the future of the PowerPulse publication.
Why did you decide to acquire PowerPulse (or why did Jeff and Traci decide to sell)?
Jeff has some other projects and opportunities he'd like to pursue, and while he still refuses to use the word, retirement is among those goals. Jeff and I have been working together for more than 20 years building PowerPulse, with Jeff mentoring me along the way. I've been here since the publication's beginning. Along the way I discovered that power is a relatively small, intimate group, and developed a great affinity for the community I've become part of over the years. I'm still a relatively young 41-years-old, thoroughly enjoy what I do and excited to see what the future holds.
It's nice that the business remains in the family. What's the best advice Jeff and Traci ever gave you?
That's a tough question. I couldn't have asked for better mentors. Jeff and Traci's work ethic is second to none. They showed me how to be successful doing things the right way, without compromising our shared values. The one piece of wisdom Jeff shared with me that resonated most is an old publishing axiom, "Content is King." These are words that drive us, and a primary motivation for the website redevelopment.
Do you still ask Jeff and Traci for advice?
Daily. Traci is still the Associate Publisher and Managing Editor of PowerPulse, and is an invaluable resource for creative marketing communications strategies and has a knack for knowing how to most effectively deliver that message. Jeff is still working as our Editor-in-Chief, but we are actively looking for a replacement.
 
Tell us about your background. How did you end up wanting to be a publisher in the electronics industry?
I have been active in the industry working behind the scenes at Darnell Group for 20 years prior to purchasing PowerPulse. I began my professional life as a designer and web developer in the mid-nineties. I have personally designed and developed dozens of websites before taking on more project management and business development responsibilities. Much like an EE, I possess a seemingly endless natural curiosity about how to apply new techniques and technologies to make things work more efficiently, more effectively, or just plain better. But at the end of the day people don't want to do business with technology. They want to do business with other people. It's the people I've met and the relationships I've been able to build along the way that motivated me to remain in the industry.
What were the primary goals of redeveloping the PowerPulse website?
The primary goals of the website redevelopment were to make it mobile friendly, add more design content and increase our circulation, by leveraging a combination of Search Engine Optimization and our new social marketing channels. While we were at it we vastly improved our Content Management System, upgraded the ad server and even found time to tighten up our security a bit.
Why do you think engineers should read PowerPulse? How is it different from other power titles?
There are many reasons, but number one is timeliness. The people we want to reach are extremely busy and their time is exceptionally valuable. Competition is fierce. It's just the nature of the industry we work in and the community we serve. We strive every day to meet and exceed their expectations. PowerPulse is the only place you will find daily news for the global power electronics engineering community, now publishing news throughout the day as it breaks. The website is also now much more engaging with richer content. We've expanded our coverage with more detailed design information and more illustrations. And speaking of expanded content, we're still growing! We're actively looking for new editors/editorial contributors in an effort to expand our coverage even more.
As a publisher based in the USA, how can you serve readers in Europe?
Another advantage we enjoy is PowerPulse was never a regional print pub. PowerPulse was founded 20 years ago as the industry's first 100% digital publication, with the intent of taking advantage of the timeliness the Internet offers in an industry that progresses and evolves by the minute. In addition to timeliness, the beauty of the web is it removes geographic boundaries and limitations as well. Nearly one third (just over 30%) of our traffic comes from Europe. Germany and the U.K. rank #2 and #3 behind the U.S., respectively, with France and Italy also representing the top-10 countries visiting PowerPulse (2017 YTD stats from Google Analytics). We are a truly global publication.
With the growth of marketing technology such as marketing automations, why do you think companies will want to continue to advertise in publications like Power Pulse?
PowerPulse is unique in its' focus and scale. We only cover power. And we've been doing it for 20 years. Digital marketers are often forced to choose between limited reach or risk inappropriate ad placement through automated campaign channels. With over 50,000 of the most engaged daily subscribers, PowerPulse addresses this challenge directly by connecting digital marketers with the influencers and decision makers they want to reach without sacrificing scale.
Databases are becoming even more important. How do you plan to grow and improve your database?
Simply put; by adding more compelling, informative, actionable content. Databases have always been central to our model. We publish more than 2,500 stories annually, and have a fully searchable editorial database containing over 37,000 archived stories that goes back 20 years. "Content is King." Our content is tagged and organized into more than three dozen topics. Moving forward we plan on leveraging our databases to give our readers the control to customize their own personal PowerPulse landing page tailored to their specific interests and needs.
You've just launched an initiative on social media. Tell us why you think LinkedIn is an important channel for you.
We have launched a new comprehensive social marketing strategy that includes Facebook and Twitter, in addition to LinkedIn. We've found each acquisition channel has a uniquely different audience we're now connecting with. Being a B2B publication ourselves, we've found LinkedIn's business focus to be most effective in connecting with the most influential decision makers we want to reach.
What do you think engineers will want from a publication like Power Pulse in 5 years? What about 10 years?
The same thing they want today; a place where the power engineering community can find useful information, advice, insights, resources and inspiration to help them keep pace with relentless innovation, influence the conversation and take their insights to another level. We have some ideas on how we can better deliver on that mission statement. Are you familiar with Google Alerts? We are are considering leveraging our databases once more, and developing something similar that caters to the power community, creating deeper engagement and delivering the most pertinent information readers need even faster.
What do you like to do in your spare time/what is your favourite gadget?
I was a guitar playing Boy Scout as a boy who never outgrew his passions. In my spare time you will usually find me exploring the outdoors with my adventure buddy, my daughter, or playing a guitar.