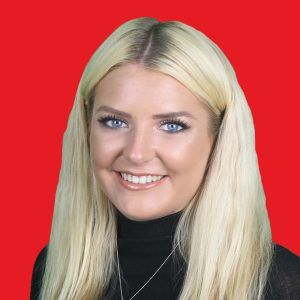 As my journey at Napier is coming to an end, I decided to take time to reflect on my past 9 months here. The opportunity to start an internship at Napier arose during my final year of university, and I was thrilled at the chance to finally get some industry experience. As much as I have loved my degree in Public Relations and Communication it doesn't prepare you for the real world, and I saw working at Napier a chance to get real some work experience and discover my strengths and weaknesses. Public Relations requires a large set of skills and this was something I learnt more about at Napier.
Napier has given me the skills and confidence that I was missing to progress in my career. Working as part of a supportive team who are incredibly skilled in their field has been invaluable and I feel privileged to have had the experience. Not having the opportunity to do a placement year at my university I felt like a one day a week internship was the perfect balance.
My time at Napier has taught me time management skills, as I had to find the balance between university work stresses and not letting it affect me in the working environment. Napier has also helped me prioritize tasks, as being in one day a week I often had many different tasks given to me to complete by the end of the day, learning to balance and prioritize my tasks is a skill I now have confidence in.
Napier has provided me with a skill set that I could never have got through the University experience without, it gave me the opportunity to practice my weaker skills but also build on my strengths. I had the opportunity to write Napier Blog posts for the Napier news, and for me this was fantastic. I wasn't confident with my level of writing and I feel as though it really helped me to improve and learn how to write in different tones. Seeing my blog posts appear on the Napier website has been one of my biggest achievements during my time here.
I've also learnt about the varied marketing tools such as HubSpot, this is something I enjoyed getting to grips with, it's provided me with a better understanding of what it could be used for with marketing automation.
An internship provides you with an opportunity to brush up on skills that may seem basic but applying them to the working environment can be more challenging. Excel was something I was glad I had a chance to work on more, it wasn't a program I had used much at University or School and is a skill most employers would expect you to have. It also provides you with skills you would never have expected to learn, having the opportunity to get to grips with a 3D printer was unexpected, practicing different designs, discovering what works and what doesn't was an enjoyable experience!
I am so grateful to have had the experience to take part in an internship at Napier, I have thoroughly enjoyed learning a wide range of skills that have prepared me for my future and furthered my understanding of what goes on in an integrated B2B technology agency. I am going to miss learning from such knowledgeable and passionate individuals at Napier.
Want to hire a great PR executive? Check out Amie's LinkedIn profile here.