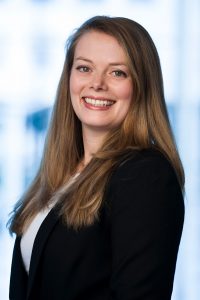 A new exhibition director has been announced for productronica, the leading trade fair for electronics development and production.
Caroline Pannier has filled the role effective immediately, with the next productronica to take place in Munich from November 12th-15th 2019.
With a degree in Business Administration and Technology Law, Caroline has worked for Messe Munchen for the last six years. She has also previously worked as a spokesperson for electronica.
Caroline has spoken about her new position, explaining how she would like to make the trade show even more successful in the coming years with her knowledge and numerous ideas.
We think it is great to see a woman heading up such a significant role in the trade fair industry, and we look forward to seeing the new ideas Caroline brings to productronica.