B2B marketers must work smarter and harder than ever before.  With studies showing B2B technology customers don't contact suppliers until most of the purchasing and decision-making process is complete, marketers need to use technology to identify, reach and nurture potential customers from first interest through to sale. Implementing a marketing automation platform will put you ahead of the competition.
Marketing Automation Tools
Napier is a HubSpot partner, and also works with a wide range of other platforms including Marketo, Act-On, Pardot, Eloqua and many others. Using the Inbound Methodology, we help you to use these automation tools attract visitors and convert them to opportunities by offering them the right content at exactly the right time. Whatever the nature of your business, the Napier Team can transform your sales pipeline with the best marketing automation tools for your business.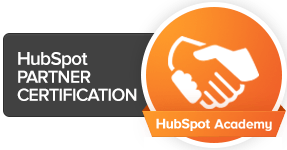 How Marketing Automation Helps
Marketing automation tools and the Inbound methodology allows our clients to gather intelligence about potential customers, build a relationship and generate high-quality leads. Our Marketing Automation services move prospects through the marketing funnel by presenting targeted messaging and content, via email and social channels, based on their online activities.
We work with clients to fully understand their customer acquisition needs, develop a strategic plan, assist in choice of marketing automation tools (MAT) and design and implement effective and efficient content marketing campaigns.
Our marketing automation solutions provide information across all phases of the marketing process, including:
Prospect Identification
Persona Creation
Lead Generation
Lead Nurturing
Lead Scoring
Lead Qualification
Campaign Analysis