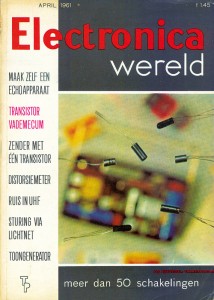 Congratulations to Elektor, which celebrates its 50th anniversary this month. The magazine started in April 1961, and was initially called 'Elektronica wereld' (Electronics World). In 1965 the name changed from 'Elektronica wereld' into Elektuur.
Over the years the magazine has expanded internationally, launching German (1970), English (1975), and French (1978) editions (named Elektor). In October 2007, the Dutch edition also rebranded as Elektor.
Recently Spanish and a US English editions of Elektor have launched.
Publishing is a challenging business, and I've enormous respect for the team at Elektor, who were one of the initial sources of inspiration that made me choose a career as an engineer, and continue to inspire and educate engineers today.