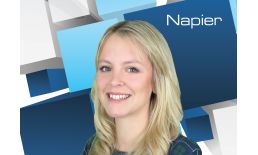 Freya was recently selected to go through to the next stage of the National Apprenticeship Awards 2015, and we're delighted that she has now been selected as one of the South East region finalists.
The National Apprenticeship Awards recognises the achievements of extraordinary apprentices and the businesses that employ them, and we're thrilled that Freya has been recognised for the hard work she has done during her apprenticeship.
On completion of her apprenticeship in July this year, Freya joined us on a permanent basis as a marketing specialist, and has continued to support the team in a range of areas including email marketing, video editing, ad production management and media buying. She will begin a CIM L4 Certificate in Professional Marketing next month.
Freya will attend the South East 2015 Apprenticeship Awards ceremony in October.
Congratulations and good luck Freya!