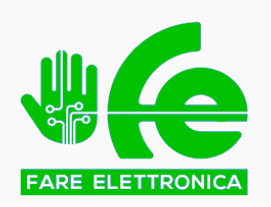 Inware Edizioni has exited the electronics publishing market, selling Fare Elettronica and its other remaining electronics titles to Tecnoimprese/Assodel. This follows the sale of Firmware to Elettronica Open Source last September.
Tecnoimprese is the publishing arm of Assodel, the Italian association of electronic distributors and manufacturers, which has a 30-year heritage and represents more than 300 companies. In addition to Fare Elettronica, they also acquired IEcloud, the Electronic designer's blog.
Fare Elettronica is a strong brand in Italy, which has been published for more than 30 years and is now a blog and digital magazine. The publication has a large team of more than 50 contributors. Antonio Cirella, former director at Inware Edizioni, will continue in his role overseeing the publications within Tecnoimprese.
The fact that Inware has found buyers for all its publications is a positive reflection on their quality and the robustness of the Italian electronica industry. Although we'd prefer to see more publishers, rather than the consolidation that Inware's exit has triggered, the Italian market still has several strong companies creating magazines and websites, which must bode well for the future.